Find the Best Siding Option for Your Home's Style and Budget.
Our team provides high-quality siding installation in Edmonton. In addition, Save on Roofing offers professional guidance from years of experience installing siding products throughout the city. Our goal is to help you find the best siding option for your home's style and budget.
Siding is a very cost-effective exterior cladding option. It's waterproof, and We always ensure that the best material is used. Whether vinyl, cedar fibre cement, aluminum or fiber cement plank siding.

Brand new siding installation increases your home's value and keeps it protected. Save on Roofing expertise, craftsmanship, and competitive prices make them the obvious choice for siding installation in Edmonton.
Siding material options:
Fiber Cement
Vinyl Siding
Premium Vinyl
Siding Stucco
Longboard
Aluminum Siding
Cultured Stone
Vinyl Siding
Lightweight and Virtually Maintenance-Free
Vinyl siding is currently one of the most affordable options for siding in Edmonton. It is both lightweight and virtually maintenance-free. Vinyl siding can last up to roughly 25 years before needing replacement.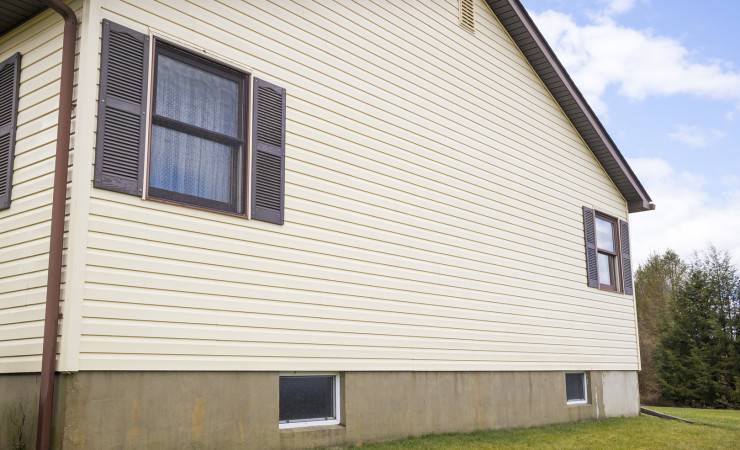 Fibre cement siding will give you a great ROI; although more expensive than vinyl siding, it has increased performance and is non-combustible. This option also helps your home stand out amongst your neighbours and provides your home with a more sophisticated appearance.
Longboard Siding
Longboard siding is constructed from aluminum and is best known for its woodgrain finishes; solid colour options are also available depending on your style.
Aluminum Siding
Aluminum siding best compliments more contemporary homes. It is lightweight, durable and long-lasting and is sure to give you the modern look of wood, with all the strength of metal panels.
Stucco Siding
Stucco siding can be counted on to provide long-lasting durability and natural resistance to fire. In addition, it gives your home a smooth exterior and is very low maintenance.
Cultured Stone
Cultured Stone provides your home with 50 years of sophistication. It gives an authentic stone appearance and will dramatically increase your home's curb appeal.
Siding Planks, Panels, Shakes & Shingles
Siding planks are a popular option due to their quick install time. They come in vinyl, cedar, aluminum and fibre cement and can be installed horizontally or vertically.
For those looking to add a touch of modern or rustic elements to their home or build on your home's existing style, sliding panels are a great option. They give the homeowner a choice between a smooth or cedarmill texture.
Shakes and Shingles
Give your home that cozy cabin look with siding shingles, available in both cedar and fibre cement. Combined with plank siding, they can complement a feature wall quite nicely. Vinyl siding and aluminum options are also available.
Siding installation Process
Precaution is taken every step of the way, starting with the safe removal of the old siding. Next, nails must be correctly taken out to avoid damage underneath the sheathing. We then inspect the seething for any mould, rot or damage that may need to be repaired. Afterwards, we begin the siding installation process and finish by ensuring every final detail is taken care of to create a seamless look.
Need help finding the right option for your home?
Contact us today for professional guidance from years of experience installing siding products in Edmonton.