High-quality Eavestrough Installation In Edmonton
Save on Roofing provides high-quality eavestrough installation in Edmonton. We do this by combining experienced installers with superior products and competitive prices. The outdoors can have an impact on your home's eavestroughs over time; no matter the season, hail, debris, snow, wind, and even sun can cause long-lasting damage. If it's time to replace your home's eavestroughs, Save on Roofing can help.
Make Your Home The Best On Your Block.
Get The Most Out Of Your Investment
Whether you're getting your home ready to put back on the market and want to ensure you get the most out of your investment or renovating your home for yourself, renewed eavestrough will make your home the best on your block.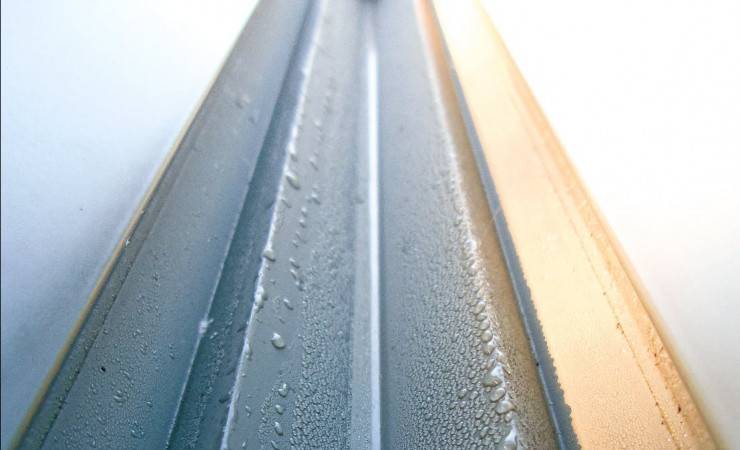 Protect The Overall Structure Of Your Home
If you're looking for a simple way to improve your home's curb appeal, installing dependable eavestroughs will not only significantly decrease your maintenance costs but will also keep your home looking good for years to come.
An eavestrough directs water away from your home. As a result, it plays a critical role in protecting both your home's foundation and driveway.
Don't wait until something goes wrong; eavestroughs protect the overall structure of your home and should never be neglected. Instead, contact Save on Roofing for new eavestroughs before the damage is done.
Save On Roofing Works With You To Find The Right Fit For Your Home
Establish a look you can be proud of and a gutter system you can depend on to keep water away from your eaves, soffits, walls, and the foundation of your home. When an eavestrough is installed correctly and maintained, it can help avoid costly water damage and is the best way to prevent rot and mould.
Excellent And Reliable Service On Time And Within Budget.
Our eavestrough installation team is ready to provide excellent and reliable service on time and within budget. We pride ourselves on both are affordable service and craftsmanship.
When it comes to your home, you should never compromise on keeping your investment and family safe. That's why we provide services and products that offer safety, dependability, and style.
Get My Quote
Save On Roofing will be glad to provide you with a detailed, written estimate for all required work and materials for your eavestrough installation.